It's one thing to know how to deliver a great patient experience. It's another to lead a team that actually does it...
Twice each year, ToPS dentists come together for two days of idea exchange, dental practice planning and personal development. The ToPS Leadership Academy Roundtable is THE place to expand your thinking and your vision for your dental practice and your dental team. All team members who attend are eligible for 12 hours CE credit!
Here's just some of what you'll experience:
Brainstorm
Exchanges high-level ides with other like-minded dentists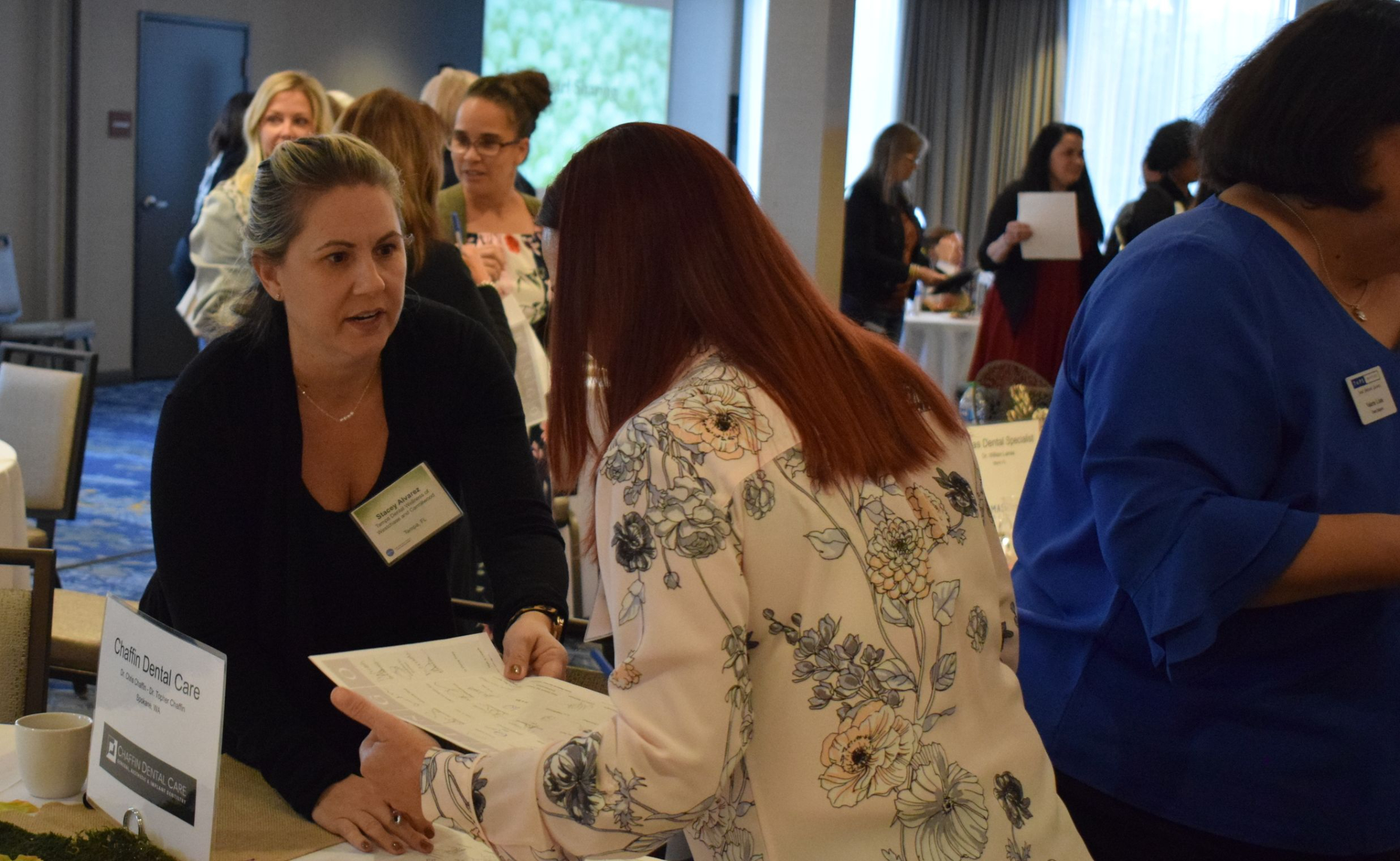 Results
Compare results with others to see what is working to aid their practice
Growth
Intentional leadership development that will help individuals and practices grow
Plan
Strategically map ahead based on industry trends and practice goals
Evolve
Gain clinical skills and procedural skills to expand your abilities and knowledge
Discover what clinical teams are doing to maintain productivity and stay sane in a constantly changing environment.
Productivity hacks:

how to do more with less, provide ToPS service, and stay balanced.
Secrets of scheduling:

Learn how teams are productive every day even when their schedule falls apart.
Maintain your personal sanity:

Learn the importance of your own mental health so you can provide great oral health.
It's all about the team:

What ToPS teams are doing to continually build teamwork, morale and team harmony in today's world.
Watch the video to gain more insight on how you, and your team can benefit from Leadership Academy
Reminder: Use "gear" icon at bottom of video to watch at double speed, if desired.
What attendees are saying about Leadership Academy...
"Unbelievable experience. The skills and tips learned are transformational for personal and professional applications." - L. Zils
Absolutely mind blowing knowledge! The tips and tricks shared will definitely help make the change process in your office more accepting. I can't wait to come back!!
- J Davis
"This is one of the best seminars I have very been to. They get you involved and it is so much fun to learn something new with them"
- C Gaither
Below you'll find all the answers to questions we get asked the most. Still need more answers?
Send us a message on Live Chat or call 877-399-8677
"How many CE credits do team members earn by attending?"
"What topics are covered?"